HI Friends,
Here's an insightful and important little piece I wrote from my experience in both worlds, as a client and as a licensed massage therapist.
Read: Is My Massage Therapist Judging My Body?
For Members only
Listen to or download the podcast of this blog.
Hidden mp3 player
To become a member, click on REGISTER on the sidebar to the right or below for smartphones!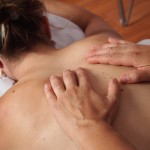 With Love,
Z :)
Check out my
NEW COACHING PAGE!

If you're having difficulty with something in your life and feel foggy, I can help.