Coach with Z.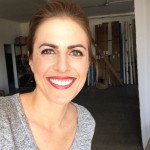 I know this addiction
is bad for me
but I don't know how
to stop? 
I hear you. I've been there. No one wakes up and decides it's a fantastic idea to ruin their health and their relationships. No one enjoys feeling worthless or like a terrible failure. We all choose ways to self-soothe and sometimes the things we choose are unhealthy (even though there is a valid reason that we chose them).
There comes a point when you want help and are terrified of it at the same time. You may not think there's something better on the other side. You may not trust yourself to stop doing your substance or behavioral addiction. But I believe you can. It does take work. Recovery is painful and it does suck sometimes . . .  and it's so amazing. You get yourself back – the self that you lost in your addiction.
I had an eating disorder for 11 1/2 years. It consumed my life and was a chaos in my relationships. I was in an inpatient treatment facility. I've had therapy. I am recovered, and have been for a while. And I believe it's possible to be on the other side.
My background/experience is with eating disorders. Currently, I work at a drug and alcohol rehab. Research proves that addiction is similar in the brain – Addiction is addiction.
If you're on the recovery journey and need some extra support, I can be a great coach for you.
Here's why:
As a Certified Wellness Counselor (from The Hawai'i Wellness Institute) with a specialty in personal empowerment consulting and freedom coaching, I provide a safe place free of judgment. I ask vital questions to clarify your goals and enhance your skills as we bridge the gaps of fear and negative mindsets.
Alongside my counseling, I bring the experience I've gained in my eight years of bodywork as a licensed esthetician and licensed massage therapist, as well as the insights and compassion I've gained through my eating disorder recovery.
If you are interested in recovery coaching with me, please contact me HERE. We'll set up a call to briefly chat and see if we'd be a good fit to work together.
You are not alone. <3
With Love,
Z :)
Z Zoccolante
Certified Wellness Counselor
Coaching – Z Zoccolante