Coach with Z. Why I'd be a great coach for you.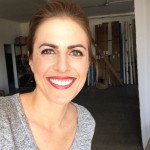 They say that, "Curiosity killed the cat," but I think they're mistaken. Curiosity is a key, both with our goals and dreams, and in recovery from any behavioral or substance addiction. When we get curious about our thoughts and behavior, we create space to explore and change the things that no longer serve us.
As a Certified Wellness Counselor (from The Hawai'i Wellness Institute) with a specialty in personal empowerment consulting and freedom coaching, I provide a safe place free of judgment. I ask vital questions to clarify your goals and enhance your skills as we bridge the gaps of fear and negative mindsets. You'll be excited and prepared to move towards your personal and professional desires.
Alongside my counseling, I bring the experience I've gained in my eight years of bodywork as a licensed esthetician and licensed massage therapist, as well as the insights and compassion I've gained though my eating disorder recovery. In my full freedom from a decade with anorexia and bulimia, therapy was a tremendous eye opener and healing tool. That's just one reason why I'm thrilled to be in the process of completing my Masters Degree in Counseling Psychology where I'll soon be a licensed therapist.
If you have any questions or are interested in coaching with me, you can
contact me HERE or by phone at (310) 853-3271.
You are not alone. <3
With Love,
Z :)
Z Zoccolante
Certified Wellness Counselor
Details on Coaching Sessions:
Duration: Each coaching call is between 60-75 minutes, depending on what we choose to address in the session. This will be outlined in our first call when we're able to chat and see how I can assist you in your recovery, and freedom in your mind and body.
What is coaching?
Coaching is positive, goal-oriented problem solving. It's best suited for a person who will benefit from a focus on solutions and from being prompted "how to" meet goals. As a coach, I use positive questions to provoke insight that can result in sought after changes in beliefs, attitudes, and behaviors.
 Whom Do I Coach?
My favorite people to coach are those who seek to move forward with an area of their life, goals, or dreams, but feel cloudy. I can assist you in gaining clarity and facing those nagging fears or negative voices that hold you back. It brings me joy to see you succeed on your path.
Here's What People Have to Say
Z asked all the right questions, provided thoughtful recommendations, and helped me identify solutions and possibilities to keep me focused on my priority. It instantly gave me clarity and a boost of energy, which enabled me to move forward with my goal, in my mind and in my actions.
~ Olga, Honolulu
What was most helpful, in my coaching with Z, was visualizing what I would feel like and what it would look like if the results were the way I wanted, instead of past experiences. Once I was aware of what I was thinking and feeling I was able to have the confidence that I could change.
~ Joy, Honolulu
Z has an amazing ability to listen and hear the things I am not saying by asking me the right questions allowing me to see other perspectives and options I've never thought of before. I feel inspired, clear, grounded, and excited after a coaching session. Highly recommend her.
~ Kahea, Honolulu
Schedule your session today.
With Love,

Z :)
P 310.853.3271
Coaching – Z Zoccolante