For a few years while had my eating disorder, I had zero clue what resources were available for me. Plus, I wouldn't have been caught dead at a bookstore buying a book on EDs (it was my terrible, shameful secret). Similarly, if you're a parent or loved one you also might not know where to begin.
Never fear. Here's a list of my favorite resources! :)
Amazing books I read during my recovery, with links, plus a few words from me.
1) Wasted: A Memoir of Anorexia and Bulimia by Marya Hornbacher
The first and best eating disorder book I read during my recovery. (I was in the middle of reading it when I went to the hospital.) It provided acute insight that I used directly for my own healing. WARNING: Other people have said that this book can be triggering or used for tips and tricks. I personally loved it as well as adore her writing style.
2) Eating in the Light of the Moon: How Women Can Transform Their Relationship with Food Through Myths, Metaphors, and Storytelling by Anita Johnson
I read this when I was further along on the path of recovery. It's a book that felt as though I must put myself in the fairytale in order to solve the puzzle for my own life. I remember loving the stories.
3) Feeding the Hungry Heart: The Experience of Compulsive Eating by Geneen Roth
This woman is amazing. She's spent 30 years of her life healing her foods issues and teaching thousands of others to do the same. I recommend anything she's written. Also check out Women, Food, and God, When Food is Love, and Lost and Found (unexpected revelations about food and money).
4) Bulimia: A Guide to Recovery by Lindsey Hall
I got this book later into my recovery. I didn't follow the 2 week program but I still found important insights on bulimia and journaled about the "things to do instead of binge" section. I'd also recommend this to parents and loved ones as I think it gives a good comprehensive understanding and includes resources.
5) Boundaries: When to Say Yes, How to Say No to Take Control of Your Life by Dr. Henry Cloud and Dr. John Townsend
I wish I knew this book existed when I was 16. I struggled terribly with boundaries and it directly contributed to my eating disorder. In my humble opinion, this book should be required reading for life!
6) Safe People: How to Find Relationships That Are Good for You and Avoid Those That Aren't by Dr. Henry Cloud and Dr. John Townsend.
A great read especially in conjunction with Boundaries.
7) The Portable Therapist: Wise and Inspiring Answers to the Questions People in Therapy Ask Most by Susanna McMahon, Ph.D.
This book was part of the reading material during the coaching program I attended. It answered important, tough life questions in a minute or two each. Incredibly handy.
Articles I've written on Eating disorders, body image, and recovery:
1) Surviving ED, an ongoing blog at Healthy Place that I write for, all about eating disorder recovery. You can find helpful articles from myself, and other bloggers, to assist you on your recovery road.
2) The Love Your Body category of my personal blog, all about eating disorder recovery and how to love the skin you're in.
3) See the collection of articles my Pinterest page: Free from your ED
Helpful Online sites: (also Great for parents!)
1) Mirror Mirror
2) The National Eating Disorder Association, (NEDA)
3) Adios Barbie: The body image site for every body.
4) Some great resources can be found in the left sidebar of this article: Why It Took Me So Long to Recover from My Eating Disorder.
5) A Nurse's Guide to Eating Disorders (thanks Peyton for finding this helpful link)
6) Eating Disorders and Substance Abuse: Types, Symptoms & Treatment (an information page about the types of eating disorders, substance abuse existing with eating disorders, and who's affected)
7) For those who might have eating disorder with or without drug addiction here is a helpful page that gives info on treatment for substance addiction. (I am not affiliated nor get anything from this site I simply think it's one of many possible helpful treatment sites): Rehabspot.com
8) A great page or resources from AddictionGroup.com containing information if you or someone you love is struggling with alcohol. Alcohol Effects, Addiction Treatment, and Resources.  
9) Check out more specific information on Alcoholism and resources to help at Alcohol Rehab Help
Check out my Twitter @ZZoccolante. Have a look at the people I follow, especially eating disorder facilities and recovery advocates. Follow them too!
Looking for a therapist but don't know where to start? Read these tips on How to Find a Therapist You Love.  It's how I found my awesome therapist that helped me recover.
May these be helpful to you and your loved one.
YOU CAN RECOVER!
Have a question for me? I love questions. Ask me here: Contact Me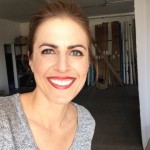 With Love,
Z :)