Eating Disorder Recovery: What an Imperfect Health Care System Taught Me
By Z Zoccolante
Eight years in I knew I needed help for my eating disorder, but I was still trying to convince myself I'd get better on my own. I'd like to say I chose to go to the hospital because I had faith in recovery and made a healthy choice. But the truth is often different from surface appearance.
After coming home in constant fear that he'd find me dead, my husband finally told me if I didn't get help he couldn't be married to me anymore. A part of me had been watching.
For Members only
Listen to or download the podcast of this blog.
Hidden mp3 player
To become a member, click on REGISTER on the sidebar to the right!
I'd turned a happy-go-lucky songbird into one that was frazzled and fraught with the stress of me. Having killed his song, I watched his steady progression into depression, anger, and apathy. He was detaching from me to save himself, but it was my fault he'd become this in the first place. I'd forced him to keep my secret and promised I'd get better.
Read the rest on Psych Central here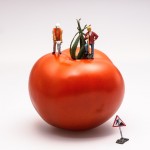 With Love,
Z :)
If you liked this post you might also enjoy:
Why It Took Me So Long to Recover from My Eating Disorder
Men, Eating Disorders, and Chasing Impossible Perfection
Stop Weighing Yourself: How to End a Love Affair with your Scale
Stop Freaking Out About Cellulite: The Simple Question You Didn't Think to Ask
How Disordered Eating Taught Me Balance
Recovery is the Voice that Tells Your Future
How to Find a Therapist You Love