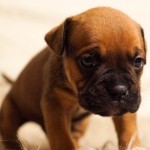 There seems to be that one day out of the week where I look towards my husband, head down, eyes at an upwards angle, like a puppy and say, "I feel like I'm more depressed than most people. Do you think there's something wrong with me?"
To which he replies, "There's nothing wrong with you! Stop saying that or you'll make yourself depressed!" Directly pointed, but nevertheless good advice.
"As a man thinketh in his heart, so shall he be"
― James Allen, As a Man Thinketh 

Touché.
Perhaps one of the problems is that everyone now a days advertises their highlight reel:
"Just had a kick ass day at the gym. Smiley face." . . . followed by a selfie of their amazing ass.
Or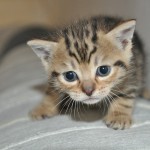 "Loving life on set, really excited about my other five auditions this week, and my new book deal, and my new baby kitten." . . . followed by 20 sickeningly adorable kitty photos on instagram.
These are all exaggerations, and just to be clear, I'm honestly excited that your ass is what I will always desire to have, and that your career is taking off, and that your kitten is so cute I want to baby shake it.
In fact, I'm really super stoked for you AND, here's the point.
I tend to forget that the things people are posting are things from their reel of amazingness, which are true, AND they don't represent someone in their entirety.
Years go, when I was in the hospital for my eating disorder, I remember having a conversation with two of my friends and fellow patients. We talked about how we all looked at each other thinking that the other person was more accomplished than we were, and then felt badly about ourselves.
In that room I realized that accomplishments are all relative,
and just because we are amazing,
it doesn't mean that we're not going to also feel crappy about ourselves.
Since that time I have "accomplished" many more things and am still working towards others, but when I'm lying in bed at the end of the day, what makes me feel accomplished are not usually the huge things, but instead the small, tiny ones, the little moments:
-The close friend who calls to tell me they miss me, and a time period I that we shared was one of the happiest in their lives thus far.
-When my mom asks me what my new fiction novel is about (which I'm keeping secret for now) and then listens as I explain the long version and laugh five minutes later saying, "I realize I need to figure out the story line in a few sentences."
-The first bite of a warm chocolate chip cookie.
-A friend who told me something I wrote brought tears to their eyes.
-Sun on my skin.
-The person sleeping next to me, who loves me with all his heart, in spite of my quirkiness.
-When the first words I'm greeted with at home are, "Hi, my little superstar!"
When I look at my highlight reel it sometimes seems that the "me" on paper can be better than the way I feel about myself. It isn't false advertising though, because I have done x, y, and z. Yet, most days, it takes all my energy to wake up and push my rock up the hill. Does this take more or less effort than other people pushing their rocks? I don't know, and really that's the wrong question to ask. Who cares? Am I going to be waking up and pushing their rocks tomorrow? Nope.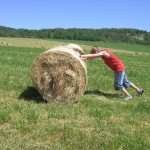 It's akin to the slightly infuriating answer to the following question:
Q: How long will it take to (finish)?
A: It will take as long as it takes.
We all have different rocks.
So, allow yourself to be okay with YOUR LIFE REEL as a whole- the awesome parts, the okay parts, the crappy parts, and the parts where you close your eyes and have to repeat, "There is nothing wrong with me."
Not all our moments can be spectacular but as a whole let's please say, "We are pretty frickin awesome!" . . . followed by a selfie of the most adorable kitten, sleeping on our rock hard bootie, while one hand holds sides for our audition, and the other holds a warm chocolate chip cookie.
Boom. Drop mic. Peace out.
With Love,
Z  :)