Friends,
The story below opened my memoir, but was cut during editing. When writing memoir, they say one must write like an orphan, so it's fitting that Literary Orphans published this piece. Thank you Literary Orphans!
For Members only
Listen to or download the podcast of this blog.
Hidden mp3 player
To become a member, click on REGISTER on the sidebar to the right!
read The Word Skinny (4 minute read)
Listen in the blue box.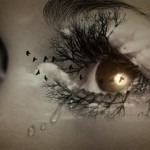 Final thought: Yesterday, I heard that addiction, (behavior and substance), stems from a template of trauma and loss (on various levels).
If you're in pain, don't fester secrets. Get help.
Check out the resources below.
With Love,
Z :)
1) This Ted Talk by Dr. Gabor Maté will change the way you view addiction: The Power of Addiction and The Addiction of Power: Gabor at TEDxRio+20
2) Shane Gregory Owens, Ph.D., ABPP (anxiety, depression, suicide): Resources for the public 
3) My personal tips on How to Find a Therapist You Love
4) A Pinterest collection of my articles: Be FREE from your ED (eating disorder) or negative body image